Offering Indoor and Outdoor Seating!
For Current Limited Menu
Current Limited Gluten Free Menu
CLICK HERE!
For Current Saturday Brunch Menu
Save the date for Fairfax City's Restaurant Week!
August 29-September 4, 2022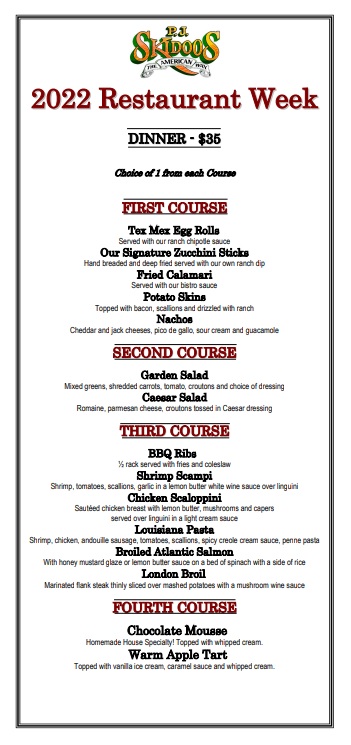 Spring/Summer Daily Specials!
MONDAY: Chicken Cobb Salad $14.95
TUESDAY: Chicken Kabob $14.95
WEDNESDAY: Asian Shrimp Salad $14.95
THURSDAY: Chicken Fajitas $14.95
FRIDAY: Fried Flounder $14.95
Sunday Brunch Buffet is BACK!
Our legendary ALL YOU CARE TO EAT brunch buffet is BACK every Sunday from 10am-2pm!
Adults $18.95 | Kids 6-12 $9.95 | Kids 5 & Under FREE